Shirley Jones
Available for Lectures, Film, Television,
Stage and Radio Appearances,
Live In Concert with Orchestra, Trio, Solo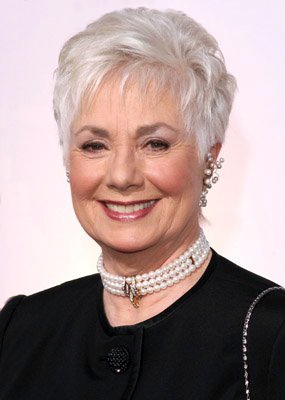 Shirley Jones
A Biography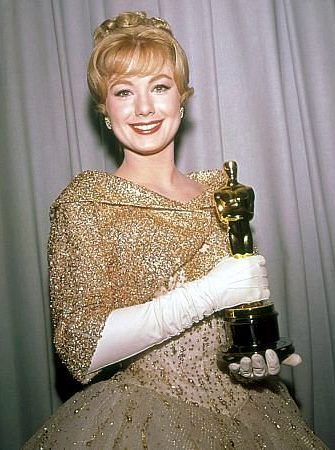 Academy Award Winner Shirley Jones is an immensely talented actress and singer best known for her appearances in Oklahoma!, Carousel, and "The Partridge Family." Shirley has been nominated for 4 Golden Globes and 3 Emmy's. In 1961, she won the Academy Award for Best Actress in a Supporting Role for her powerful portrayal of Lulu Baines in Elmer Gantry along side Burt Lancaster. In 2014, Shirley and her son, Patrick Cassidy, went on tour with a concert salute of The Music Man celebrating its 50th Anniversary. She also has 3 films yet to be released called Johnny Blue, On the Wing with Corbin Bernsen and Forgiven This Gun4hire with David Cassidy, Louie Anderson, and husband Marty Ingels.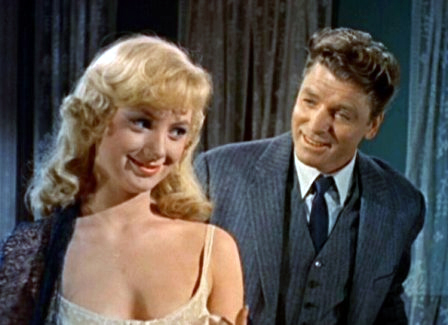 The Shirley Jones story is the quintessential American Cinderella Dream. It's almost Hollywood legend and it remains a living part of the lady that continues to work and grow and nurture her unique role as the embodiment of all that is right and wonderful about the American woman.

Shirley Mae Jones was born on March 31st, in Charleroi, Pennsylvania. She was the only child of Paul and Marjorie Jones, who named their daughter after Shirley Temple. At the age of three the family moved to Smithton, Pennsylvania. Shirley's Grandfather, William B. Jones, founded the Jones Brewery in 1907. Her father and uncle helped run the Jones Brewery, a Pennsylvania landmark that even after nine generations still produces one of the county's fine local traditions, Stoney's Beer. Shirley's grandfather also owned and operated The Jones Hotel.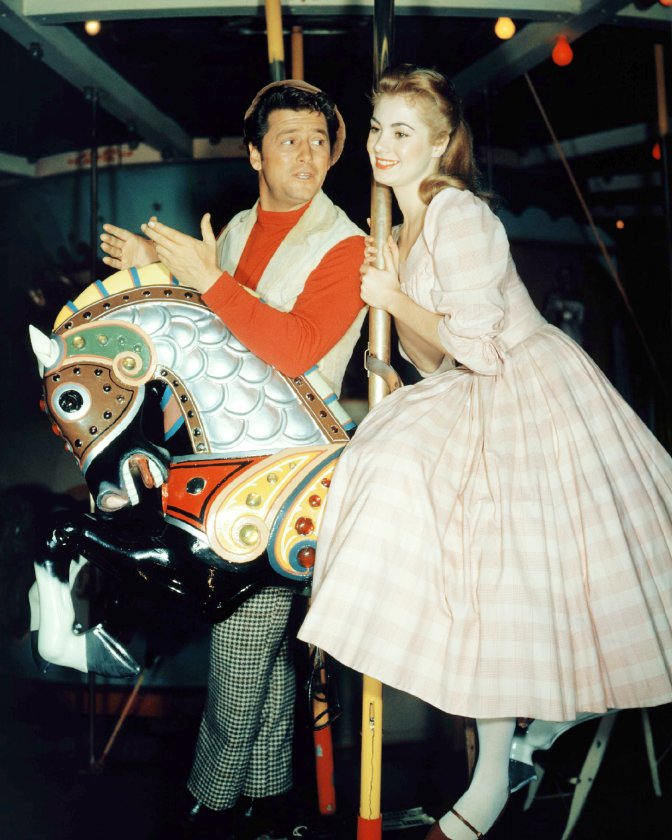 By the age of six, Shirley had shown signs of extraordinary talent by becoming the youngest member of her church choir. Recognizing her gifted and natural singing ability, her parents took her to see Ralph Lewando, one of Pittsburgh's top vocal coaches. Once a week, Shirley's father was more than happy to drive her fifty miles to the big city, for her hour-long vocal session. After graduating from high school in 1952, Shirley was spotted by a scout photographer for the 1952 Miss Pittsburgh Pageant. Shirley entered the contest and won. She then went on to compete for the title of Miss Pennsylvania, this time coming in as first runner up. The prize was a two-year scholarship to the drama school at the Pittsburgh Playhouse.

Shirley had planned to go on to college following her apprenticeship at the Playhouse but went on to New York in the summer of 1953. Shirley borrowed only $160 from her family and went to take on the Big Apple. She promised to return when the money ran out, but after her very first audition Richard Rodgers and Oscar Hammerstein signed her into an exclusive personal contract.

Shirley made her stage premiere in Rodger & Hammerstein's South Pacific as a nurse. She then went on to star in stage productions such as Me and Juliet, Maggie Flynn, The Beggar's Opera, Wait Until Dark, The Marriage Band, On a Clear Day…, Show Boat, The Sound of Music, Oklahoma!, Bittersweet, and The King and I, just to name a few. In 2004, she went back to Broadway in the revival of 42nd Street and played Dorothy Brock while her son Patrick Cassidy played Julian Marsh.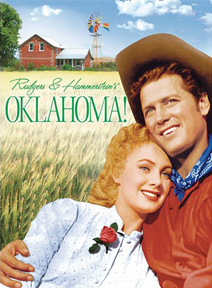 Shirley's success on stage led to her being cast as Laurey in the classic movie version of Oklahoma! with Gordon MacRae. The movie became a smash hit and Shirley had become America's sweetheart overnight. After Oklahoma! Shirley starred in many other notable feature films including co-staring again with Gordon MacRae in the perennial Rodgers and Hammerstein movie musical Carousel and in the ever popular The Music Man along side Robert Preston, The Courtship of Eddie's Father opposite Glenn Ford, Ron Howard, and Jerry Van Dyke, The Bedtime Story with Marlon Brando and David Niven, The Happy Ending with Jean Simmons, John Forsythe and Lloyd Bridges, The Cheyenne Social Club with Henry Fonda and James Stewart, Never Steal Anything Small opposite James Cagney, Two Rode Together co-starring Richard Widmark and James Stewart, Pepe with Cantinflass, Maurice Chevalier, Bing Crosby and Sammy Davis Jr., and April Love with Pat Boone.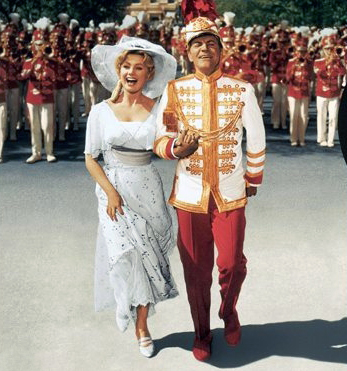 Shirley's other film credits include Bruce the Challenge with Nik Catello and Marty Ingels, A Strange Brand of Happy, Waiting in the Wings: The Musical with Lee Meriwether, Sally Struthers and Christopher Atkins, Family Weekend with Matthew Modine and Kristin Chenoweth, Generic Thriller, The Creature of the Sunny Side Up Trailer Park with Lynda Carter, Grandma's Boy with Doris Roberts, Shirley Knight, Kevin Nealon, Jonah Hill, and Allen Covert, Raising Genius with Justin Long and Windy Malick, Manna from Heaven with Cloris Leachman, Louise Fletcher, Frank Gorshin and Jill Eikenberry, The Adventures of Cinderella's Daughter with Stan Lee, Ping! With Judge Reinhold and Clint Howard,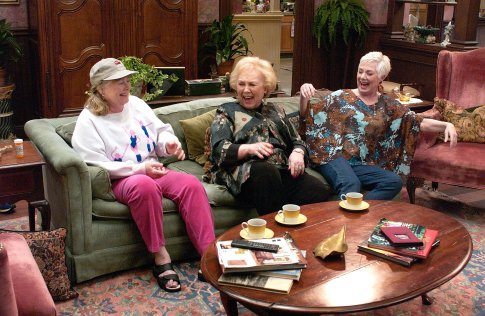 Gideon with Charlton Heston, Carroll O'Connor and Shelley Winters Tank with James Garner and C. Thomas Howell, Beyond the Poseidon Adventure with Sally Field and Michael Caine, El Golfo, The Secret to My Success, Fluffy with Tony Randall, Dark Purposes, A Ticklish Affair with Red Buttons, Elmer Gantry, and Bobbikins.


Shirley is also known for her starring role as the family matriarch, Shirley Partridge in "The Partridge Family." She also appeared as the title role of the 1979 NBC series "Shirley." She has had recurring roles on many television shows including Christine/Burt's Mom on "Raising Hope," Colleen Brady on "Days of Our Lives," Grace Foster on "Monarch Cove," Celia on "The Drew Carey Show," Kitty on "The Slap Maxwell Story," and Priscilla Moore on "The Love Boat." She has also guest starred on countless television shows including: "The Nicole Barrett Show," "Hot in Cleveland," "Cougar Town," "Good Luck Charlie," "Laid Off," "Victorious," "RuPaul's Drag U," "Ruby & the Rockits," "The Cleaner," "Sesame Street," "Law & Order: Special Victims Unit," "Cover Me," "Sabrina, the Teenage Witch," "Melrose Place," "That '70s Show," "Something So Right," "Deadly Games," "Women of the House," "Burke's Law," "Empty Nest," "Murder, She Wrote," "Hotel," "Walt Disney's Wonderful World of Color," "Vicki!," "McMillan & Wife," "The Name of the Game," "Make Room for Daddy," "Playhouse 90," "Rebound," "Gruen Guild Theater," and "Fireside Theater."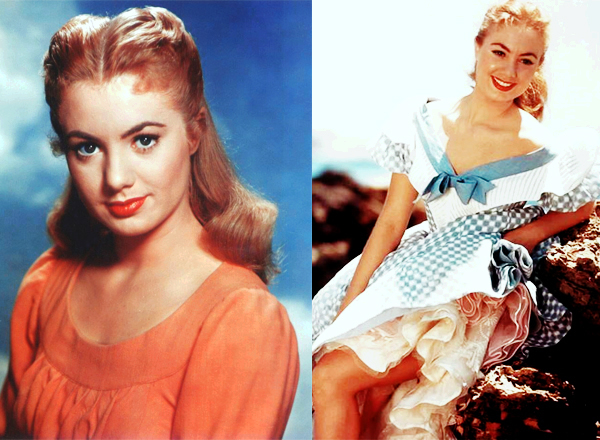 Shirley has also graced television in many made for TV movies. Movie-of-the-week credits include: "Miracle at Gate 213" with Della Reese and Louis Gossett Jr., "Zombie Night" with Anthony Michael Hall, Daryl Hannah and Alan Ruck, "Carnal Innocence" with Gabrielle Anwar, "Venice Heat," "Hidden Places" with Sydney Penny and Jason Gedrick, "Dog's Best Friend" with Richard Mulligan, James Belushi, Ed Asner and Valerie Harper, "Charlie" with Tony Curtis, "The Adventures of PollyAnna," "Inmates: A Love Story" with Kate Jackson and Perry King, "The Children of An Lac," "A Last Cry for Help" with Linda Purl and Delta Burke, "Who'll Save the Children?" with Len Cariou and Frances Sternhagen, "Evening in Byzantium" with Glenn Ford and Eddie Albert and Gloria Dehaven, "Yesterday's Child" with Ross Martin, Claude Akins and Stephanie Zimbalist, "The Lives of Jenny Dolan" with James Darren, "Winner Take All" with Laurence Luckinbill and Joyce Van Patten, "The Family Nobody Wanted" with Katherine Helmond and Willie Aames, "The Girls of Huntington House" with Pamela Sue Martin and Sissy Spacek, "But I Don't Want to Get Married!" with Nanette Fabray and June Lockhart, "Silent Night, Lonely Night" with Lloyd Bridgesand "Out of the Blue" with John McMartin.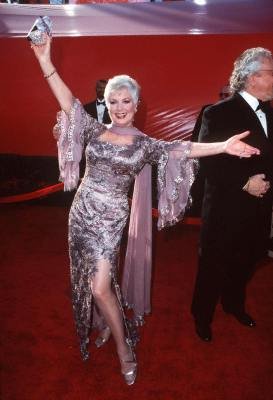 Shirley has been a guest on numerous TV Variety Shows, sharing the stage with Frank Sinatra, Ed Sullivan, Steve Allan, Bob Hope, Carol Burnett, Dean Martin, Andy Williams, Perry Como, Danny Thomas, Danny Kaye, Jim Nabors, Glen Campbell, Carson, Mike Douglas, The Smothers Brothers and Dinah. She also hosted NBC's "The Big Show." She has headlined in Vegas and even traveled to Russia to host "The Moscow Circus" for two CBS specials. She has appeared on numerous game shows and talk shows, such as "The Late Late Show with Craig Ferguson," "Hollywood Squares," "Fox and Friends," "Katie!," "What's My Line?," "The Tonight Show with Jay Leno," and "The Oprah Winfrey Show."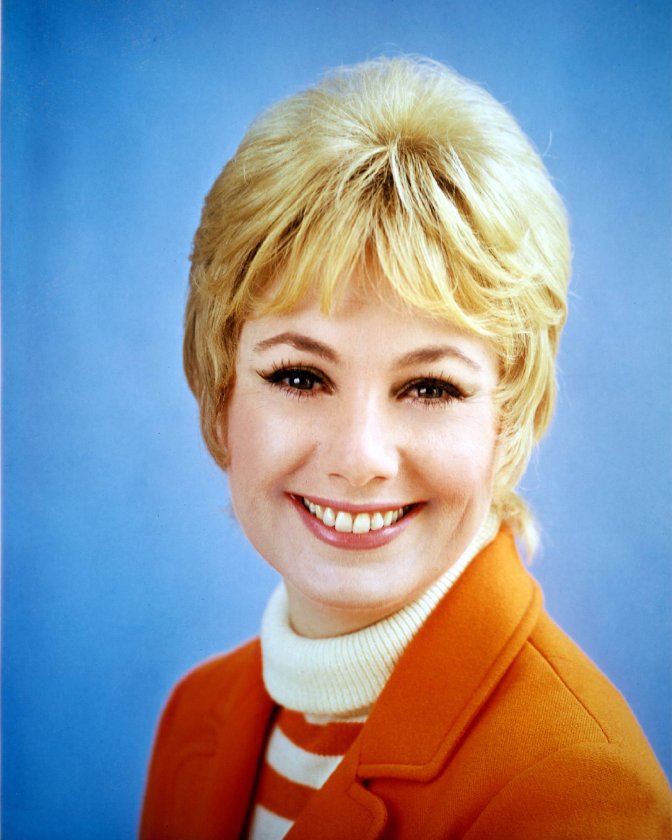 Shirley's four Golden Globes nominations were for Best Supporting Actress for Elmer Gantry, Best Motion Picture Actress for The Music Man, and two for Best TV Actress for her portrayal of Shirley Partridge on "The Partridge Family." Shirley has also been nominated for 3 Emmy Awards. In 1970 she was nominated for Outstanding Single Performance by an Actress in a Leading Role for her role in Silent Night, Lonely Night; in 2006 for Outstanding Supporting Actress in a Miniseries or a Movie for her role of Aunt Batty in Hidden Places andin 2010 for Outstanding Guest Actress in a Drama Series for her role of Lola Zellman on The Cleaner.

Shirley had toured the county since 1996 in J. Cast Productions' of Love Letters with entertainer/humorist and late husband Marty Ingels.

Go To:
Marty Ingels Tribute Page

Love Letters Storyline
Love Letters Video

Love Letters Photo Gallery

For Bookings or Appearances, Please Contact:
J. Cast Productions • 2550 Greenvalley Road • Los Angeles, CA 90046-1438
(323) 822-1999

email: JCast@CastProductions.com

Copyright © 2000 - 2015 J. Cast Productions - All rights reserved.