Marty Ingels

R.I.P.
March 9, 1936 - October 21, 2015


Marty Ingels
A Biography
Marty Ingels is an actor and comedian, best known as Arch Fenster in "I'm Dickens, He's Fenster." Marty was born in New York City, where he grew up with his older brother, Arthur. He got his first taste of Hollywood when he appeared on a couple of game shows, including "What's My Line?," "The Price is Right," and "The Match Game."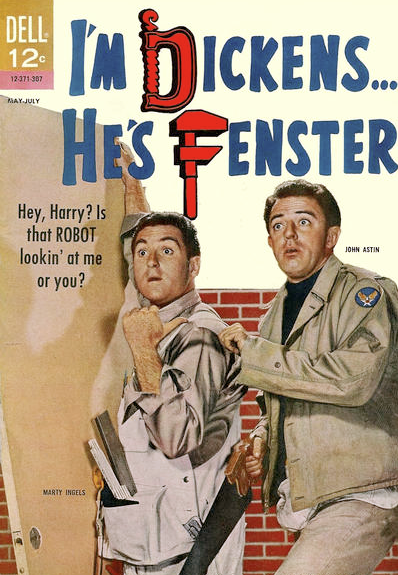 After appearing on the game shows, Marty decided he wanted to be an actor and moved out to California. In 1960, he appeared on the NBC crime drama, "Dan Raven" starring Skip Homeier. Soon after he was cast as Arch Fenster along side John Astin in "I'm Dickens, He's Fenster."
His recurring roles include Norman Krump on "The Phyllis Diller Show" and Sol Pomeroy on "The Dick Van Dyke Show." He has also guest starred on many shows, including: "New Girl," "Laid Off," "CSI: Crime Scene Investigation," "ER," "Z-Squad," "Walker, Texas Ranger," "Baywatch," "Deadly Games," "Burke's Law," "Murder, She Wrote," "What a Dummy," "The New Adam-12," "The Munsters Today," "Family," "The Love Boat," "CHiPS," "Police Story," "The Ghost Busters," "Adam-12," "The Rookies," "The Partners," "Good Morning, World," "Bewitched," "The Addams Family," "Burke's Law," "Hennesey," "Follow the Sun," "Pete and Gladys," "The Detectives," "The Law and Mr Jones," "The Aquanauts," "The Ann Sothern Show," "Manhunt," and "The Phil Silvers Show." Marty has also appeared in made for television movies, including Kiss Me Kate, and Duncan Be Careful.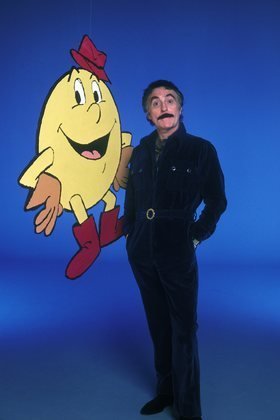 Marty's uniquely raspy voice made perfect for voice-overs. He has appeared in many commercials, including for Paul Masson wines. He has starred in animated TV shows and television movies, including: as Pac Man in "Pac-Man" and Christmas Comes to PacLand, as Beegle-Beagle in "The New Tom & Jerry Show" and "The Great Grape Ape Show," as Autocat in "Cattanooga Cats" and "Motormouse and Autocat," and as The Devil in "Darkwing Duck." He has also provided voiceovers for video games, including Zork: Grand Inquisitor.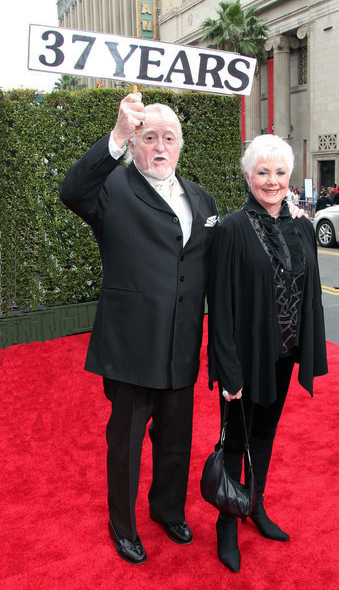 Marty's film career began in 1961 when he appeared as Pinhead in Armored Command. Other film credits, include: The Horizontal Lietenant, Wild and Wonderful, The Busy Bodies, A Guide for the Married Man, For Singles Only, The Picasso Summer, If It's Tuesday This Must Be Belgium, How to Seduce a Woman, Linda Lovelace for President, Instant Karma, The Opposite Sex and How to Live With Them, Round Numbers, Kartenspieler, Chasing Robert, Wednesday Again, Parasomnia, A Strange Brand of Happy, Bruce the Challenge, Forgiven This Gun4Hire, and Promoted.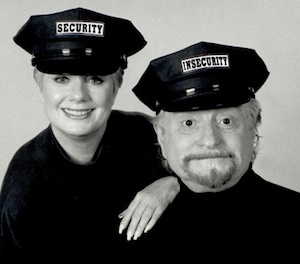 Marty has been married to Academy Award Winner Shirley Jones since 1977. The two have been appearing in the J Cast Productions' stage production of A.R. Gurney's Love Letters since 1996. In 1990, Marty and Shirley released an autobiography about their quirky marriage titled Shirley & Marty: An Unlikely Love Story.

Go To:
Shirley Jones

Love Letters storyline
Love Letters video

Love Letters Photo Gallery

For Bookings or Appearances, Please Contact:
J. Cast Productions • 2550 Greenvalley Road • Los Angeles, CA 90046-1438
(323) 822-1999

email: JCast@CastProductions.com

Copyright © 2000 - 2015 J. Cast Productions - All rights reserved.