Roscoe Orman
starring in
BEHIND THE MASK:
An Evening with Paul Laurence Dunbar
directed by Ted Lange
Also Available for Lectures, Film, Television,
Stage and Radio Appearances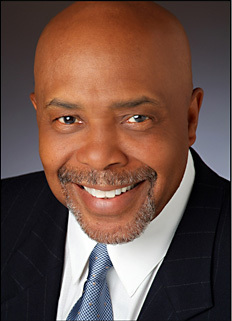 Roscoe Orman
A Biography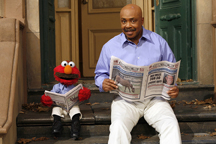 A Bronx native, Roscoe is most widely known as "Gordon" on "Sesame Street", a role he has portrayed for over four decades, beginning in 1974. Roscoe began his acting studies at the Circle In The Square Theatre School with Michael Kahn. He made his professional debut in the musical revue If We Grow Up. Roscoe toured for two years as a member of the Free Southern Theater of New Orleans and served as the company's artistic director for one season. A founding member of Robert Macbeth's New Lafayette Theatre, he appeared in most of the company's productions, including Whose Got His Own, We Righteous Bombers, The Duplex, The Devil Catchers and as Art in The Fabulous Miss Marie, among others.

Other stage roles have included Jack in Clara's Ole Man, Scag in The Great McDaddy, Duane in The Sirens, Frankie in The Last Street Play, Pretty Eddie in Every Night When The Sun Goes Down, Brutus in Julius Caesar, Bernard in The Talented Tenth, Becker in Jitney, Troy and Gabriel in Fences, and Hoke in Driving Miss Daisy, to name a few. He most recently portrayed the role of Bill in The Fabulous Miss Marie and the role of Lincoln Perry aka Steppin Fetchit in Fetch Clay Make Man in Summer 2014 at the Marin Theatre Company. He is a five-time nominee and a recipient of an Audelco Theatre Award for Woodie King's production of Do Lord Remember Me.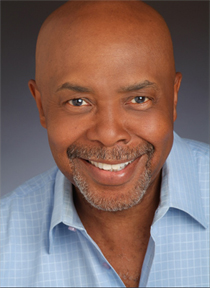 As a director, Roscoe has staged productions of the Ed Bullins plays Goin'a Buffalo, Clara's Ole Man, How Do You Do, and House Party.

Roscoe made his film debut in the title role of Willie Dynamite. His other films include Jeremy Fink and The Meaning of Life, 30 Days, The Adventures of Elmo in Grouchland, New Jersey Drive, Striking Distance, F/X, and Follow That Bird.

Roscoe had a recurring role as Tyrone on "All My Children." Other TV credits include: "Alpha House," "Law & Order: SVU," "The Wire," "Law & Order," "Sex and the City," "Cosby," "Hard Time on Planet Earth," "A Man Called Hawk," "Insight," "Kojak," and "Sanford and Son." He has narrated numerous documentaries, including "Langston Hughes: The Dreamkeeper" on PBS, "Lifeline" on Discovery Channel, and "Heritage of the Black West" on National Geographic. He has reprised his role of Gordon on many "Sesame Street" specials, including: "Little Children, Big Challenge," Sesame Street Presents: The Street We Live On, Sesame Street Special, and Christmas Eve on Sesame Street.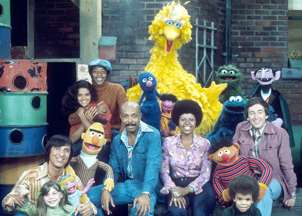 Roscoe has hosted numerous child related events, including national telethons for the prevention of child abuse and violence among children, as well as the Children's Defense Fund's Stand For Children and New York City's Kid's Day events. He has toured extensively with his Gordon of Sesame Street concerts and with Matt Robinson's one-man play The Confessions of Stepin Fetchit.

As a writer, Roscoe served as associate editor of Black Theatre Magazine, created and published his memoir, Sesame Street Dad: Evolution of an Actor, as well as his children's book Ricky & Mobo. He served for three years as Chief Storyteller and national spokesperson for AudibleKids.
Go To:
Behind the Mask Storyline
Paul Laurence Dunbar Biography
Director
For Bookings or Appearances, Please Contact:
J. Cast Productions • 2550 Greenvalley Road • Los Angeles, CA 90046-1438
(323) 822-1999

email: JCast@CastProductions.com

Copyright © 2000 - 2015 J. Cast Productions - All rights reserved.