Lorenzo Lamas
starring in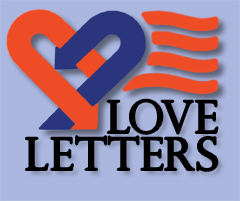 by A.R. Gurney
with Charlene Tilton
Also Available for Lectures, Film, Television,
Stage and Radio Appearances


Lorenzo Lamas
A Biography
Lorenzo Lamas is an International Film, Television, Stage Actor, Director, Producer, and Singer who is recognized as one of the World's most admired stars. Best known for his nine year run as Lance Cumson on "Falcon Crest," and for his five year run as Reno Raines on "Renegade." His recent upcoming film projects include Boone: the Bounty Hunter with Kevin Sorbo, Atomic Eden with Fred Williamson, and American Beach House with Mischa Barton. In early 2015, starting January 4th Lorenzo can be seen on NBC's hit show "Celebrity Apprentice."

He is Californian born and the son of movie and stage star Arlene Dahl and the legendary Fernando Lamas. In 1968, his family moved from Pacific Palisades, CA, to New York. There he attended Admiral Farragut Military Academy, where he developed the character and discipline that would benefit him the rest of his life. During his 4 years at Farragut he became interested in athletics and lettered in wrestling and track. He was President of his Senior Class and 2nd in charge of a battalion of 300 cadets. He graduated with the intention of enrolling in the University of California to study veterinary medicine; however, during the summer of that year, after visiting his father on the set of Universal's The Cheap Detective he decided to purse a career in acting.

With encouragement from his father, he enrolled in Tony Barr's Film Actors Workshop and began his career with a small recurring role in a television show called "Switch." Before that, at the age of 10, he appeared as an Indian Boy in the film 100 Rifles with Raquel Welch, Burt Reynolds and his father Fernando.


Lorenzo was 19 years old when he won the role of Tom Ghisum in the blockbuster film Grease, co-starring with John Travolta and Olivia Newton John. Soon after he starred in the primetime drama "Falcon Crest," which established him as a worldwide heartthrob. Because of his popularity, Lorenzo was the only actor to appear in all of the 228 episodes.

In 1983, he was nominated for a Golden Globe for his work on "Falcon Crest," and in 1982 won the Hollywood's Golden Apple Award for "Male Discovery of the Year."

While on "Falcon Crest" he had been studying Tae Kwon Do and the producers quickly realized how valuable Lorenzo's skill was. The writers often called upon Lorenzo for action scenes and after the nine years on the show, Lorenzo was known as an 'action' type of actor, and later became a black belt.

Lorenzo developed the action TV series "Renegade," with Steven Cannell and produced and directed many of the 100 episodes. The series aired for 5 years, both in America and foreign markets.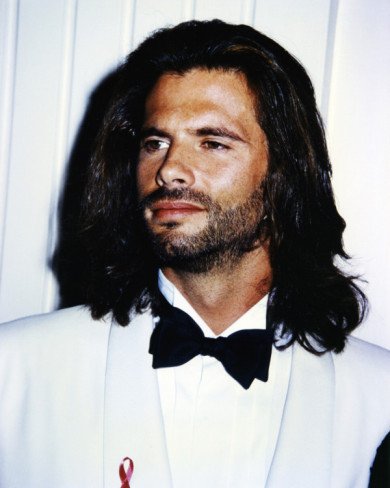 Lorenzo has directed and produced several independent movies, as well as appearing in over 50 feature films and TV shows. Some of his films include: Bro, What Happened? with Jamie Kennedy, Being American with Christopher McDonald, The Ten: Take, A Little Christmas Business with Daniel Baldwin, Cathedral Canyon with Winsor Harmon, Raptor Ranch with Jana Mashonee, Return to Vengeance with Daniel Baldwin and wife Shawna Craig, Backstabber with Tammy Barr, Mexican Gold, I Am Somebody: No Chance in Hell with Reggie Lee, Timothy Bottoms, 30,000 Leagues Under the Sea, Succubus: Hell Bent with Gary Busey and David Keith, Killing Cupid, Thralls with Leah Cairns, Lethal, The Nowhere Man, Sci-Fighter with Don 'The Dragon' Wilson, Latin Dragon with Gary Busey, Motocross Kids with Josh Hutcherson and Dan Haggerty, 13 Dead Men, The Muse with Albert Brooks, Sharon Stone and Andie MacDowell, Back to Even, Undercurrent with Lorenzo Lamas, The Rage with David Carradine and Roy Scheider, Black Dawn, Mask of Death with Billy D. Williams and Tom Cavanagh, Terminal Justice with Peter Coyote, Gladiator Cop, Midnight Man, Bad Blood, CIA II: Target Alexa with Kathleen Kinmont and John Savage, CIA Code Name: Alexa with Kathleen Kinmont, Snake Eater I, II & III, The Swordsman, Final Impact with Michael Worth and Kathleen Kinmont, Killing Streets with Michael Paré, Night of the Warrior with his mother Arlene Dahl, Body Rock, Tilt with Brooke Shields and Charles Durning, and Take Down with Maureen McCormick.Videos include: 18 Fingers of Death!, Unseen Evil 2, Dark Waters, Rapid Exchange with Lance Henriksen, The Circuit 2: The Final Punch, Final Round with Kathleen Kinmont, and Bounty Tracker.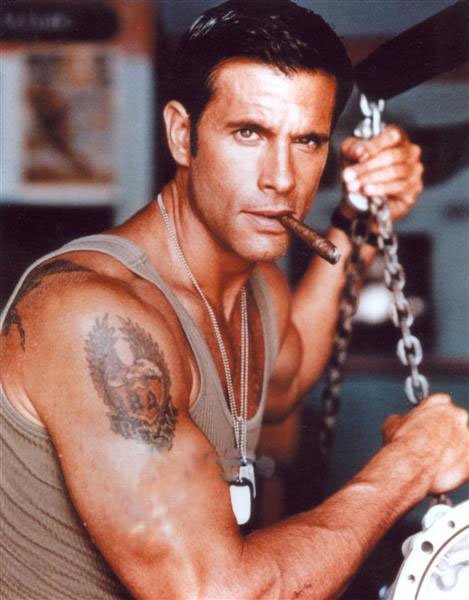 With over four decades in the entertainment industry, Lorenzo's television credits include starring, recurring, and guest starring roles on such shows "Big Time Rush" as Dr. Hollywood, "Phineas and Ferb," as Meap, "Leave It to Lamas," "The Bold and the Beautiful," as Hector Ramirez / Harold Bishop, "The Immortal" as Raphael 'Rafe' Cain, "Air America" as Rio Arnett, "Invasion America," as Cale Oosha, "The Love Boat," "Secrets of Midland Heights" as Burt Carroll, "California Fever," as Rick, "NTSF:SD:SUV," "Workaholics," "Ghost Ghirls," "The Joe Schmo Show," "Ash Global,""Ronn's Garage," part1&2, "Reno 911!," "Dear John," "The Hitchhiker," "Hotel," "Fantasy Island," "Dear Detective," and "Sword of Justice."

His Movies-of-the-Week include: "Bike Cops Van Nuys," "Actors Anonymous," "Mega Shark vs Giant Octopus" with Debbie Gibson, "Raptor Island" with Steven Bauer, "Deep Evil" with Adam Harrington, "The Paradise Virus" with Melody Thomas Scott, "Hope Ranch" with Bruce Boxleitner, "Flesh and the Devil," and "Detour to Terror."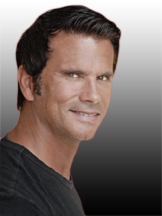 In addition to his extensive film and television work, Lorenzo continues to star in the J. Cast Productions' national tour of Love Letters along side Charlene Tilton (Lucy Ewing, "Dallas").

His additional talent as a singer took off in 1984 when in the film Body Rock, he sang the song, "Fools Like Me," which made #85 on the Billboard Hot 100 singles chart. Since then he has appeared in several major benefits and stage specials. In 2007, he made his cabaret debut at Feinstein's at The Regency in NYC along with a 2009 appearance singing the National Anthem at Dodger Stadium, proving his standing as a skilled singing talent.

Some of his favorite theatre credits include: Zach in A Chorus Line, Dracula in Dracula, El Gallo in the Fantastics directed by Tom Jones, the original writer, The King of Siam in The King and I and most recently Love Letters with Charlene Tilton.


Lorenzo currently lives in Southern California, has six children, A.J., Shayne, Paton, Alexandra, Victoria and Isabella and in 2011 married Shawna Craig. Being an avid Harley-Davidson motorcycle enthusiast, he collects them and has taken part in charity rides for a transplant fund.

Lorenzo has also become a certified Flight Instructor-helicopter/NJROTC grad. Which makes him active with a number of charitable organizations such as a volunteer pilot for "Angel Flight" which is dedicated to providing free air transportation to medical facilities for patients who cannot afford public transportation or cannot tolerate it for medical reasons.

Go To:
Charlene Tilton

Love Letters Storyline
Love Letters Video

Love Letters Tour Schedule
Love Letters Photo Gallery

For Bookings or Appearances, Please Contact:
J. Cast Productions • 2550 Greenvalley Road • Los Angeles, CA 90046-1438
(323) 822-1999

email: JCast@CastProductions.com

Copyright © 2000 - 2015 J. Cast Productions - All rights reserved.