Gloria Loring
Available in Concert, for Lectures, Film, Television,
Stage and Radio Appearances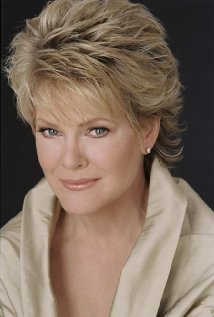 Gloria Loring
A Biography
"Gloria Loring is one of the most pure musical talents in mainstream pop today" — Don Heckman, Los Angeles Times
Gloria Loring is one of the most versatile singers of her generation. She's been described as having "one of the best vocal instruments in pop music since the salad days of Barbra Streisand." As a singer/actress/songwriter/author Gloria's career has spanned three decades encompassing recordings, concert tours, appearances on stage, television, and radio. She is also well known for her role as Celebrity Chairman of the Juvenile Diabetes Research Foundation. Gloria's new musical show TV Tunez, a celebration of television's best theme songs that earned standing ovations, is in development for a Las Vegas run. The show features songs by such songwriting legends as Burt Bacharach, Desmond Child, and more.

Growing up listening to jazz and rock 'n roll, Gloria began singing professionally at age fourteen with the folk group "Those Four." Her first big break came on "The Merv Griffin Show." This led to hundreds of appearances on television variety and talk shows such as "Oprah," "CNN," "Charlie Rose," "The Florence Henderson Show," "The Tonight Show" starring Johnny Carson, "The Ed Sullivan Show," "The Carol Burnett Show," "Dinah!" and "Dean Martin Show," as well as the Emmy Awards, the Golden Globe Awards, and the Academy Awards.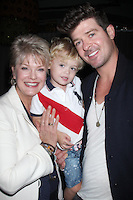 During the years when her sons, Brennan and Robin (by former husband Alan Thicke) were young, she started writing songs and studying acting. In addition to co-writing the theme songs for the hit series "Facts of Life," "Diff'rent Strokes," and "Hello, Larry," Gloria co-wrote "What've You Got to Lose" with Eric Kaz, which was recorded by the group, Pablo Cruise, for the feature film Inside Moves.

In 1977, she recorded a song called "Brooklyn" with producer Mike Post. Although it was never intended, the finished record sounded perfect for the country market. To counteract Gloria's pop image, they released it under the name Cody Jameson. It became a country hit.


In 1980, Gloria won the role of Liz Chandler on NBC's "Days of Our Lives." It was her first acting job and lasted for 6 1/2 years. During that time, she secured a place in the hearts of the daytime audience. Her weekly singing performances on "Days" generated a non-stop flow of fan mail and her acting talent enabled her to become one of the most popular actresses in daytime. The "Days" audience, over ten million strong, assisted in giving Gloria a #1 hit record, "Friends and Lovers," a duet with Carl Andersen.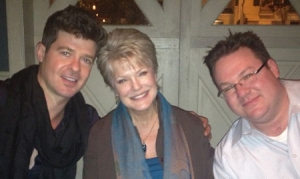 She is an author and publisher. After her son, Brennan, was diagnosed with diabetes, she created and published The Days of Our Lives Celebrity Cookbook, Vol. 1 and Vol. II, to raise money for the Juvenile Diabetes Foundation International. Those books, plus her album, "A Shot in the Dark," raised over $1 million for diabetes research.

In addition, Gloria wrote Kids, Food, and Diabetes, published in 1986. It contained recipes, menus, and practical advice for parents of diabetic children. Shortly after, a CD ROM version called Cook'N for Diabetics was made available, underwritten by a grant from KitchenAid. In 1991, Lowell House published her book Parenting a Diabetic Child. Then Gloria published The Kids, Food and Diabetes Family Cookbook to raise more money for diabetes research. A video version of Parenting a Diabetic Child was later produced in English and Spanish, also to benefit JDFI.

Gloria then took her acting and singing talents to live theatre. She starred in the stage production, Blame it on the Movies, at the Burt Reynolds Theatre to rave reviews and a sold-out run. Other shows have included the comedy, Queen of the Soaps, at the International City Theatre, which won a Drama-Logue Award, the San Francisco production of Stardust, directed by Tony Award winner Henry LeTang and the Tony Award winner George Furth's musical Music Minus One. She also toured the U.S. and Canada as Reno Sweeney in Cole Porter's musical Anything Goes.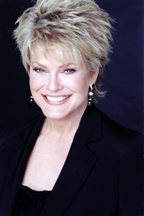 On television, Gloria has been a special guest star on numerous shows and movies-of-the-week on all the major networks. Her television credits include: "Renegade," "Beverly Hills, 90210," "Silk Stalkings," "Burke's Law," "Saved by the Bell: The College Years," "Living Dolls," "Freddy's Nightmare," "Murder, She Wrote," "The New Mike Hammer," "Hotel," and "Fantasy Island." She also hosted the television series, "From the Heart" along with joining the Pointer Sisters in a Showtime TV Special, and helped create the good vibrations of the "Beach Boys 25th Anniversary Special." She was featured on "CD HWY," the music show on 154 PBS stations across the country in 2002.

Over the years, Gloria has shared the stage with Don Knotts, Bill Cosby, Frank Sinatra, Bob Hope, Al Jarreau, the Pointer Sisters, Mel Tormé, and many other top performers. Her recordings have featured such great talents as George Duke, Bobby Caldwell, Jeffrey Osborne, Deniece Williams, Howard Hewitt, Bill Champlin (of Chicago) and The Nylons.

As a singer, doing pop concerts or performing with a symphony orchestra Gloria has performed all over North America, Europe, and has enjoyed four sold-out concert tours in Australia.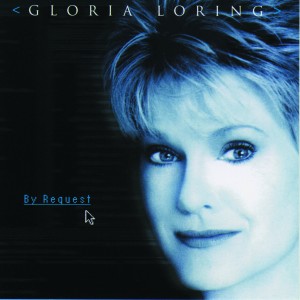 Gloria's CD "By Request" features fourteen familiar and well-loved songs recorded in response to email requests from around the world. Beginning with "I Get a Kick Out of You" and culminating with a haunting version of "Winds Beneath My Wings," this project offers an intimate conversation between artist and listener. Gloria also released an autobiography, Coincidence is God's Way of Remaining Anonymous, which examines the coincidences that have inspired her life and the lives of others. Each song in her CD, "Turn the Page," relates to a chapter of the book. In 2008, she released "A Playlist," 23 years after the orginial recording of "Friends and Lovers." The album included a re-recording of the hit song with Carl Anderson. Gloria's music career was featured in Two Singers, a documentary about Gloria and the legendary Aretha Franklin.

Gloria's twenty-one years as a spokesperson for biomedical research have led her to the lecture circuit, where she is known for her inspiring talks, punctuated with music. She also writes a monthly column for the "Diabetes Wellness Letter." Her charitable efforts, particularly on behalf of the Juvenile Diabetes Foundation International, have been recognized with several humanitarian awards, as well as the "Woman of the Year" award by the Jewelers' Association. In 1999, JDFI recognized her with their "Lifetime Commitment Award" and she was awarded the 1999 "Woman of Achievement Award" by the Miss America Organization. She is currently listed in the Who's Who in America and Who's Who in Entertainment. Gloria resides in Southern California with her husband, television production designer René Lagler.
Go To:
Gloria Loring Motivational Speaker / Lecture Series
Gloria Loring in Concert
For Bookings or Appearances, Please Contact:
J. Cast Productions • 2550 Greenvalley Road • Los Angeles, CA 90046-1438
(323) 822-1999

email: JCast@CastProductions.com

Copyright © 2000 - 2015 J. Cast Productions - All rights reserved.