J. Cast Productions
presents
The Smash Hit Comedy that captured The Pulitzer Prize,
an Academy Award and Obie Award!


by Alfred Uhry
directed by John Castonia


starring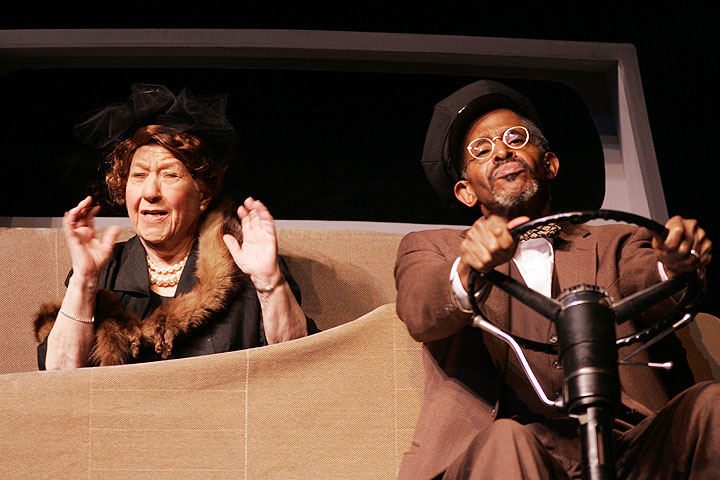 Antonio Fargas

Time Magazine hails "Driving Miss Daisy" as "A Gem. A Hit!"

The New York Daily News says its
"Worth the drive from anywhere. A total delight!"
Story: The place is the Deep South, the time 1948, just prior to the civil rights upheaval in the United States. Having recently demolished another car, Daisy Wertham, a rich, crusty and sharp-tongued widow of 72, is informed by her businessman son, Boolie, that henceforth she must rely on the services of a chauffeur. The person he hires for the job is a thoughtful, unemployed black man, Hoke, whom Miss Daisy immediately regards with disdain and who, in turn, is not favorably impressed with his employer's patronizing tone and, he believes, her latent prejudice.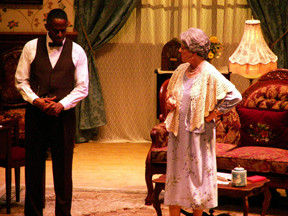 But, in a series of absorbing, revealing scenes, spanning 25 years and filled with warm humor and glinting insights, the two, despite their mutual differences, grow ever closer to and more dependent on each other, until, eventually, they become almost a couple. Slowly and steadily the dignified, good-natured Hoke breaks down the stern defenses of the ornery old lady, as she teaches him to read and write and , in a gesture of good will and shared concern invites him to join her at a banquet in honor of Martin Luther King, Jr. — which her son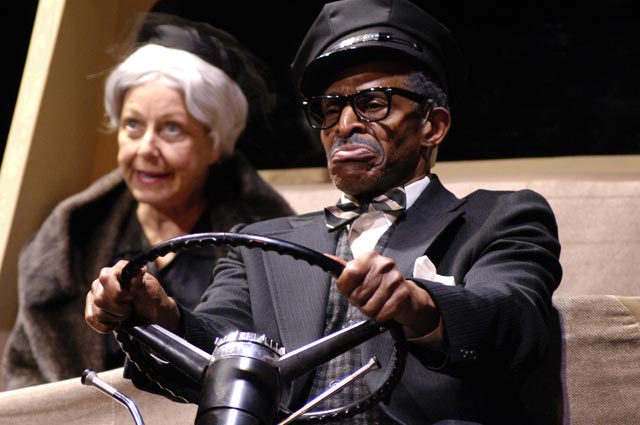 declines to attend because it might be bad for business. As the play ends Hoke has a final visit with Miss Daisy, now 97 and confined to a nursing home, and while it is evident that a vestige of her fierce independence and sense of position still remain, it is also movingly clear that both of them have come to realize that they have more in common than they ever believed possible—and times and circumstances would ever allow them to publicly admit.
Go To:
Antonio Fargas Biography

Director — John Castonia


For Bookings or Appearances, Please Contact:
J. Cast Productions • 2550 Greenvalley Road • Los Angeles, CA 90046-1438
(323) 822-1999

email: JCast@CastProductions.com

Copyright © 2000 - 2015 J. Cast Productions - All rights reserved.