Eve Plumb
Available for Lectures, Film, Television,
Stage and Radio Appearances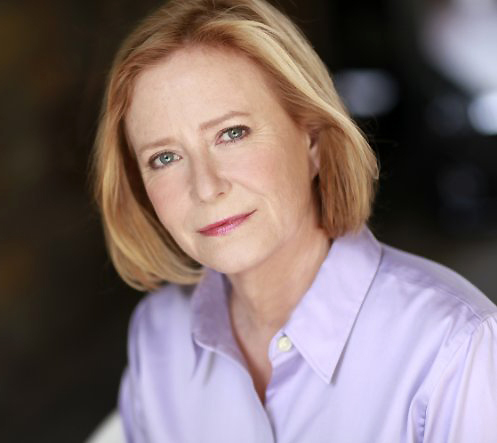 Eve Plumb
A Biography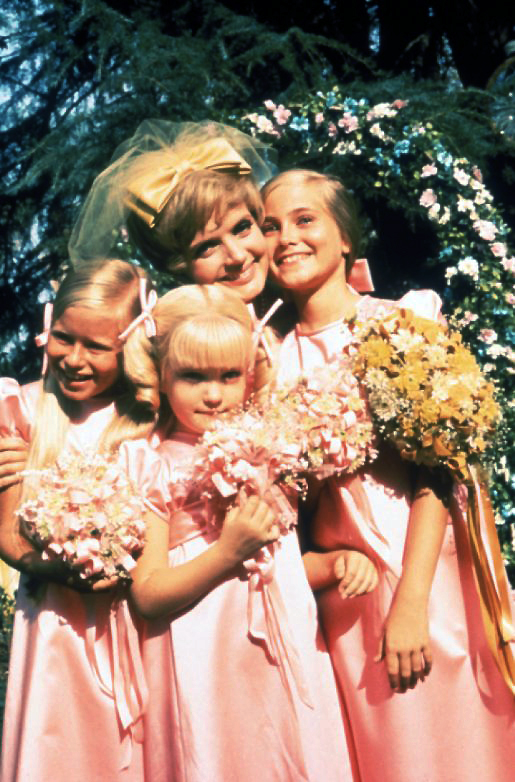 Eve Plumb is an artist, actress, and producer, best known for her portrayal of middle sister Jan Brady on "The Brady Bunch." Eve seemed to be destined to go into entertainment; she was born across the street from Disney Studios and baptized in a movie theater that doubled as church on Sundays. So it is no surprise that Eve began acting at the age of six, appearing mostly in commercials, and by the age of seven had appeared on "The Big Valley," "Lassie," and "The Victorian."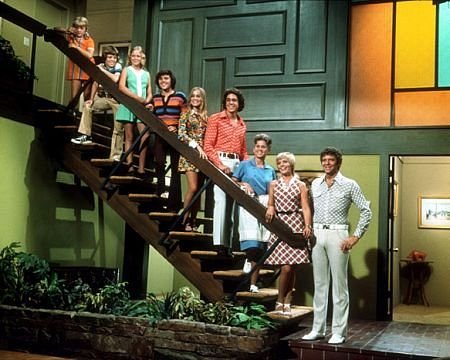 Only three years after beginning her acting career Eve was cast as Jan Brady on the TV classic, "The Brady Bunch," a role she had reprised in many made for TV movies and spin-offs. Although "The Brady Bunch" was only on the air for five years, the show has never left television, playing on syndication since 1974 and spawned many spin-offs, movies, and reunions. Some of the spin-offs Eve has starred in include 3 TV Series: "The Brady Kids," "The Brady Brides," and "The Bradys" and 2 movies-of-the-week: "The Brady Girls Get Married," and "A Very Brady Christmas."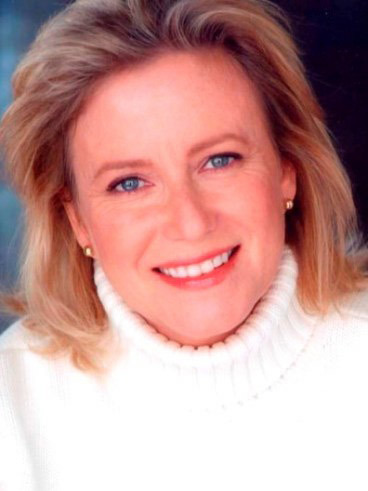 Eve has also appeared on many talk and game shows including: "Late Night with Conan O'Brien," "The Rosie O'Donnell Show," "E! True Hollywood Story," "The Florence Henderson Show," "The Wendy Williams Show," "Weakest Link," "Hollywood Squares," and "Celebrity Bowling" to name a few. Additionally, along with the Brady kids, Eve has released several albums. She also provided the monologue for Pat Williams's 1974 orchestra recording of "California Love Story."

In 1976, Eve starred as the title character, Dawn Wetherby, in the startling NBC-TV Drama that shocked the nation "Dawn: Portrait of a Teenage Runaway." Eve also reprised her role of Dawn Wetherby in "Alexander: The Other Side of Dawn." Other television movies-of-the-week include: "The Pox Show," "Breast Men" with David Schwimmer, "Yesterday Today" with Daniel Baldwin, Greg Germann and Scott Wolf, "The Night the Bridge Fell Down" with Desi Arnaz Jr., Char Fontane and Leslie Nielsen, "Secrets of Three Hungry Wives" with Jessica Walter, Beth in the NBC's mini-series production of "Little Women" with Meredith Baxter and Susan Dey, "Telethon" with Polly Bergen, Lloyd Bridges, Red Buttons and Dick Clark, the mini-series "Tales of the Unexpected," "The Force of Evil" with Lloyd Bridges and Pat Crowly, and "House on Greenapple Road" with Janet Leigh, Julie Harris and Ed Asner.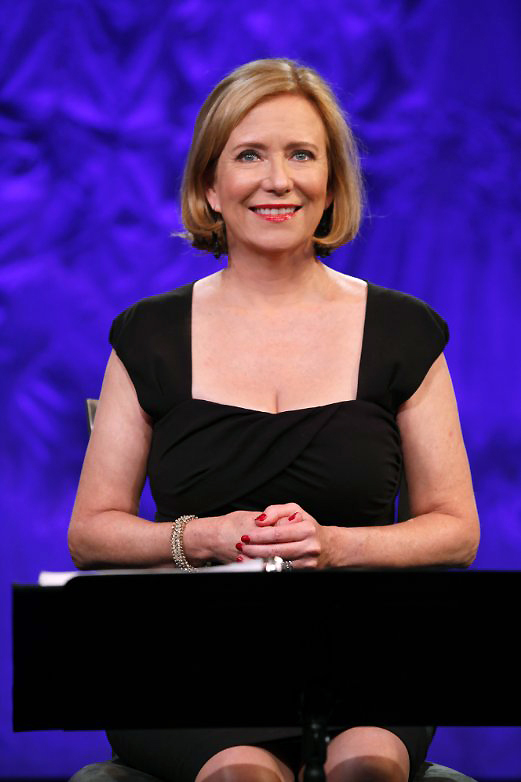 As a series regular Eve appeared as Ann Hatcher (Mom) on the Saturday morning hit television show, "Fudge" — TV Guide twice listed "Fudge" as one of the Ten Best Shows for Children. She had recurring roles as Meg Warner on "The Facts of Life," Lilla in "Greatest Heroes of the Bible," "The Love Boat," and on "Fantasy Island." Other television guest star credits include: "Army Wives," "Law & Order: Special Victims Unit," "The Sisters Plotz" which she also produced, "Days of Our Lives," "Kenan and Kel," "That '70s Show," "Lois & Clark: The New Adventures of Superman," "The Super Mario Bros. Super Show!," "Murder, She Wrote," "Masquerade," "One Day at a Time," "Insight," "Wonder Woman," "Sigmund and the Sea Monsters," "Here's Lucy," "All My Children" "Gunsmoke," "Lancer," "Family Affair," "Mannix," and "It Takes a Thief." She is also set to appear as herself in "The Comeback Kid" starring Richard Horvitz and Dean Cameron.

Eve's feature film credits include: I'm Gonna Git You Sucka with Keenen Ivory Wayans and Antonio Fargas, Nowhere with Debi Mazar, Christina Applegate and Ryan Phillippe, Kill the Man with Luke Wilson and Teri Garr Manfast with Jeremy Sisto, and Blue Ruin.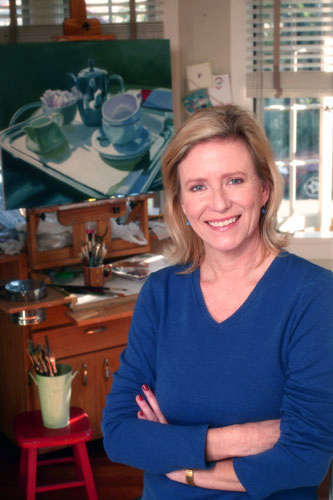 Eve has also appeared on stage. In 2013, Off-Broadway she portrayed Aunt June in Unbroken Circle by James Wesley. She also appeared in Nora and Delia Ephron's award-winning Love, Loss, and What I Wore, also Off-Broadway. Eve originated the title role, Miss Abigail, in Miss Abigail's Guide to Dating, Mating and Marriage, appeared along side John Bolton in Same Time, Next Year, and portrayed Nellie Forbush in South Pacific in 1991. She has appeared twice at the Groundling Theatre in Your Very Own T.V. Show and Girls Club – Comedy Revue.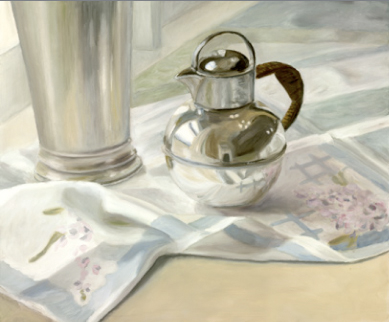 Eve is also a critically acclaimed realistic painter, creating large oil paintings of everyday life scenes. When not working she spends most of her days painting in her studio. Eve began painting as a creative outlet over 20 years ago and is mostly self-taught. Additionally, Plumb has done voiceover work for California tourism advertisements.
For Bookings or Appearances, Please Contact:
J. Cast Productions • 2550 Greenvalley Road • Los Angeles, CA 90046-1438
(323) 822-1999

email: JCast@CastProductions.com

Copyright © 2000 - 2015 J. Cast Productions - All rights reserved.