Gloria Loring
Also Available for Lectures, Film, Television,
Stage and Radio Appearances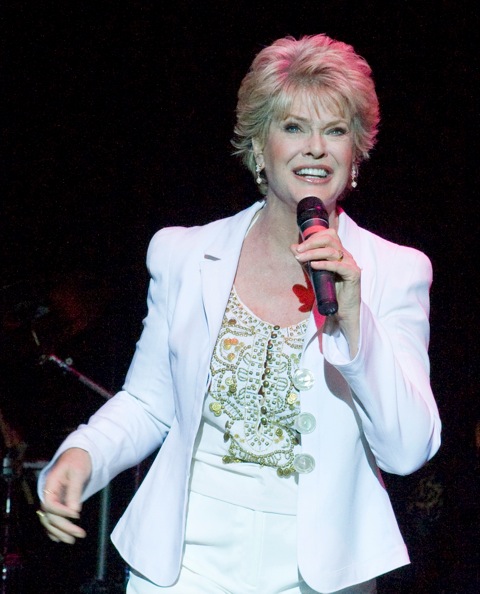 Gloria Loring
in Concert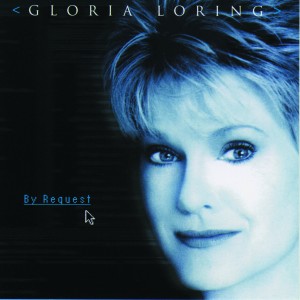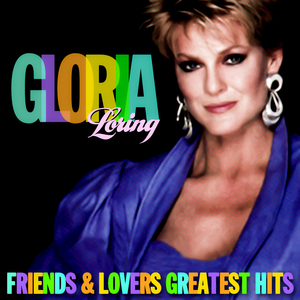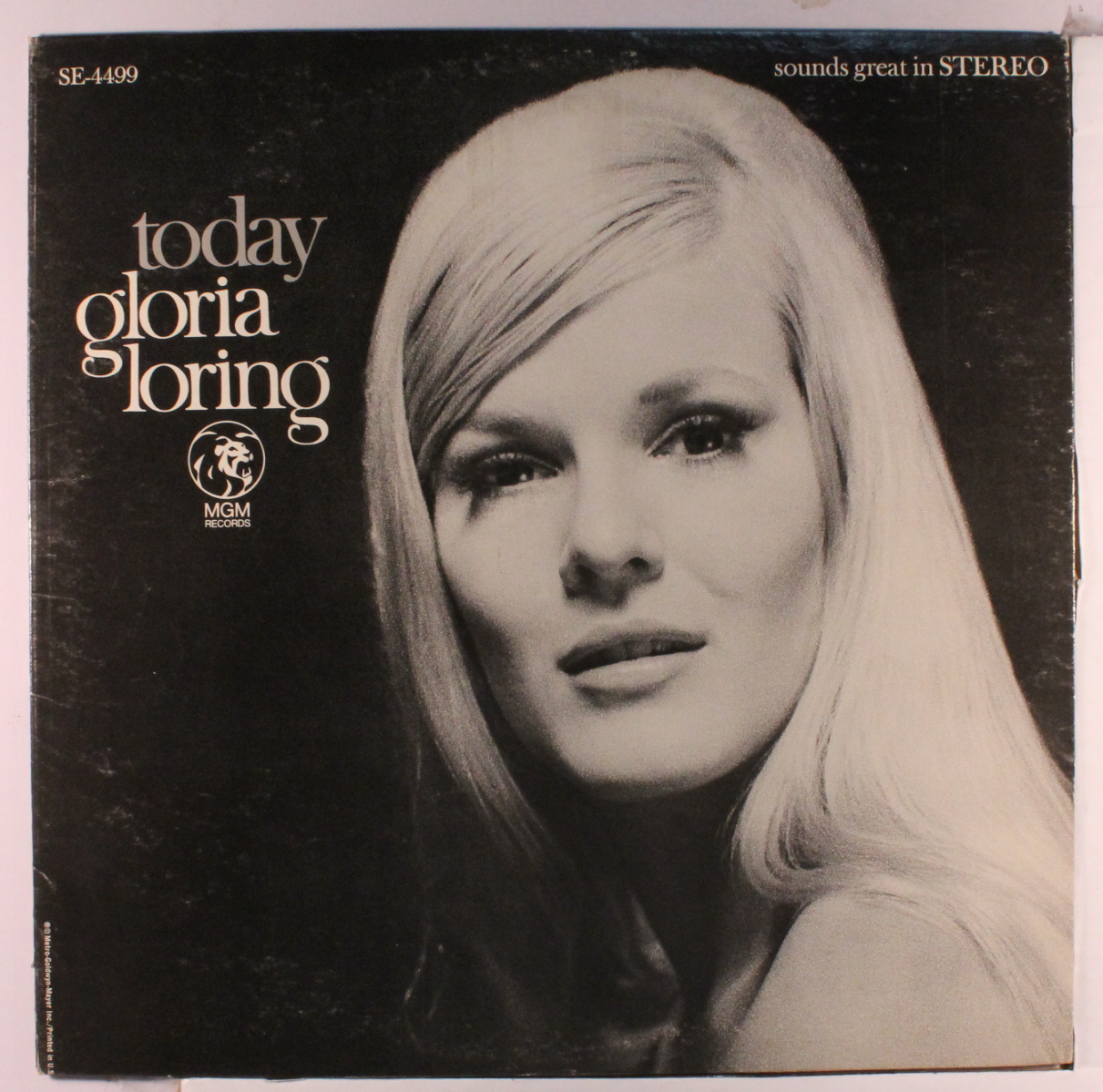 Gloria Loring's vocal impact is so powerful that it has become an integral part of her work as an actress, host, and speaker. She is immensely versatile, singing pop, show tunes, standards, and swing, along with knockout performances of classic rock.

Gloria began singing professionally at fifteen in local coffee houses in Miami and, from the time she was 18, learned the craft of live performance playing small suppers clubs all over the country. After two years on the road, she made her TV debut on the Merv Griffin Show with a performance that caused show biz columnists to headline their columns "A Star Is Born" the morning after that show aired.

Following a year under contract to Merv's show, she moved on to The Tonight Show, The Ed Sullivan Show, and The Carol Burnett Show, and over the next few years guest-starred on almost every major variety and talk show. She appeared on the Emmy Awards, The Golden Globes, and is one of the few artists to have sung two nominated songs on the Academy Awards. She was featured in Two Singers, an hour-long documentary about Gloria and the legendary Aretha Franklin.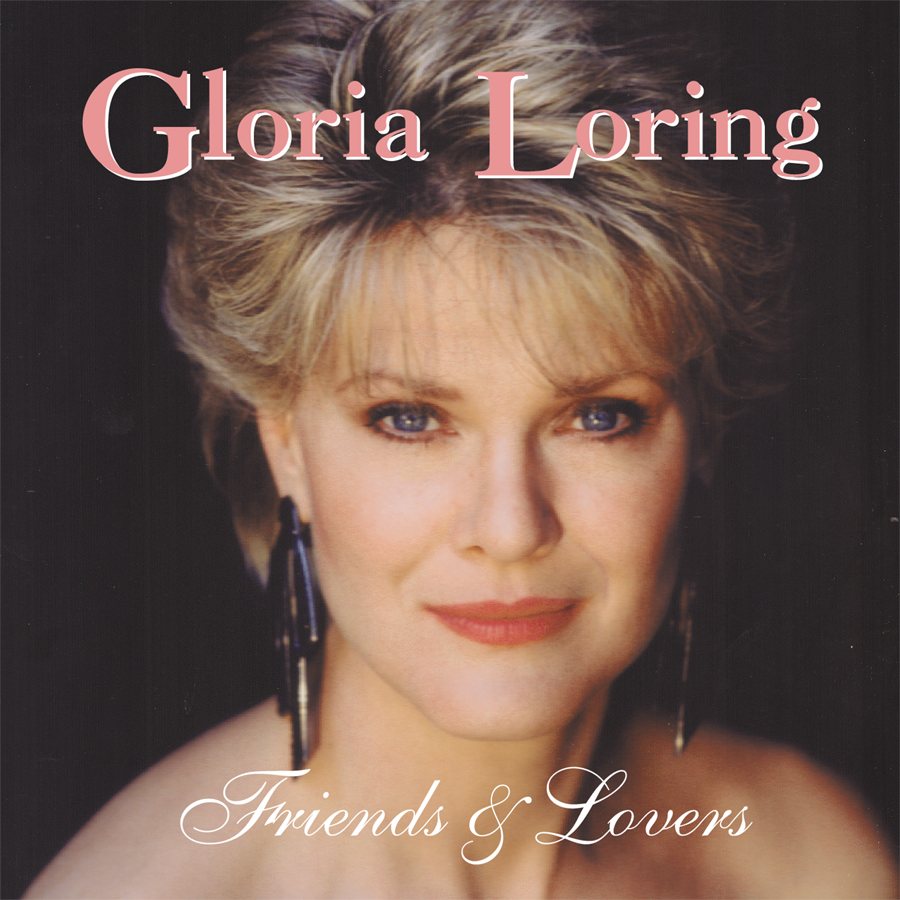 Her #1 pop hit, Friends and Lovers, was introduced on Days of Our Lives by Gloria's character "Liz Chandler," and became the most requested song in the history of NBC-TV. Two television theme songs that she co-wrote, Diff'rent Strokes and Facts of Life, have been newly released on a CD compilation titled All-Time Top 100 TV Themes, and are becoming cult classics with enormous online and mobile downloads.

New projects have her back in the studio and looking toward Vegas. She is recording songs by songwriting legends Burt Bacharach and Desmond Child, among others, with producer Ted Perlman. Her new musical show, TV Tunez, is a celebration of television's best theme songs that premiered to standing ovations and is now in development for a Las Vegas run.

Gloria's performances inspire standing ovations. Her rendition of "The Blues" at Diva's Simply Singing elicited head-diva Sheryl Lee Ralph to exclaim, "Gloria Loring throws it down!!" At a tribute to songwriter-singer Kenneth "Babyface" Edmunds, mega-musician David Foster rose to his feet to applaud Gloria's take of the Babyface ballad, "How Can I Not Love You?" At the BraveHeart Women's Conference, she premiered their new theme song "Rise," that she wrote with Ted Perlman and then got the crowd up on its feet singing "Proud," "Sisters Are Doing It For Themselves," and, of course, "Friends and Lovers."


Gloria's performances prompted LA Times critic Don Heckman to write, "She told stories with the panache of Lena Horne, sang torch songs like Judy Garland, and scatted with the rhythmic thrust of a young Ella Fitzgerald. She did all of this with one of the best vocal instruments in pop music since the salad days of Barbara Streisand."

Heckman's comparison of Gloria to Barbra proved insightful when Loring debuted The Streisand Songbook with The Palm Beach Pops Symphony. Standing ovations greeted every one of her six concerts and the reviewer for the Palm Beach Daily News raved, "Loring commanded the stage from Note One... First and foremost, the lady came to sing — and sing she did — bringing the right combination of pipes and acting chops to give the evening's tall order its due."

Gloria recorded The Prayer with her son, R&B sensation Robin Thicke, and the duet is featured on her newest CD, A Playlist. In a bit of synchronicity, guitar virtuoso Gil Parris invited Gloria to record Robin's #1 R&B hit Lost Without You just days after the release of A Playlist. She is also featured on Jimmy Sommers' new CD, "Time Stands Still" with an updated version of the Peggy Lee classic, Fever.

Gloria has shared the stage with Al Jarreau, the Pointer Sisters, the Supremes and jazz legend Mel Tormé. Her experience in musical theater includes Blame it on the Movies, where she won rave reviews, and the San Francisco production of Stardust, directed by Tony Award-winner Henry Le Tang. She starred in Tony Award-winner George Firth's one-woman show Music Minus One and toured North America as "Reno Sweeney" in Cole Porter's Anything Goes.
Go To:
Gloria Loring Motivational Speaker / Lecture Series
Gloria Loring Biography
For Bookings or Appearances, Please Contact:
J. Cast Productions • 2550 Greenvalley Road • Los Angeles, CA 90046-1438
(323) 822-1999

email: JCast@CastProductions.com

Copyright © 2000 - 2015 J. Cast Productions - All rights reserved.