Gloria Loring
Also Available in Concert, for Film, Television,
Stage and Radio Appearances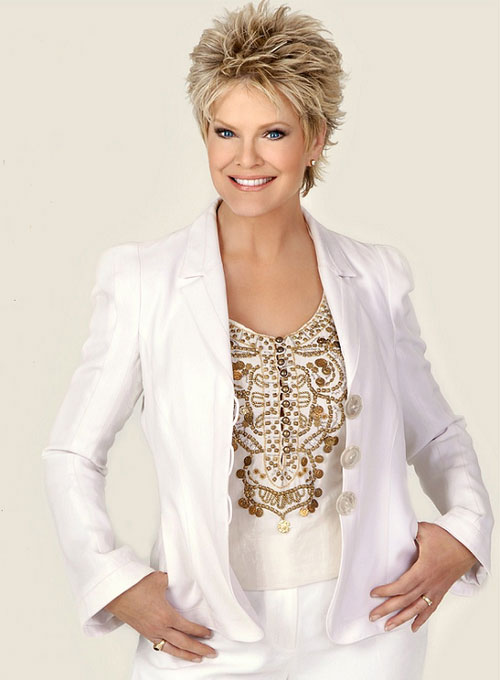 Gloria Loring
Speaker
Gloria Loring commands the stage with a trifecta of performance skills, delivering rich content, celebrity name recognition and meaningful music. Her talks inspire businesses, organizations, spiritual communities and women's groups.

Her talks include:

Lessons from a Soap Opera: How to Drop the Drama - Drawing from her years on "Days of Our Lives," Gloria combines humorous personal stories with ancient philosophy, modern psychology and improvisational acting techniques to help her listeners stay centered and increase a sense of fulfillment. This speech has been especially successful with spousal programs, women's groups and spiritual communities.

Expect a Miracle; I Do, I Did, and Here's How - Gloria raised $1 million for diabetes research. Experts told her,"You can't do that." Gloria said, "Oh, yes I can, and I will." She shares the formula that led her to become an entrepreneur, publisher, and business owner. This speech inspires audiences with its message of what can be accomplished when one's mind and heart are focused. It's geared toward businesses and non-profits that are ready to move to the next level.

A Whole 'Nother Way to Be a Woman; Living From Your Thighs on Up - Gloria was raised with a set of rules just begging to be re-written. That rewrite began the night she saw Lena Horne in her one-woman show. Lena sang from a place freed of convention and compliance, and Gloria realized that there was a "whole 'nother way to be a woman." It started her on a journey that has been filled with license, laughter, and lessons. This is a winner with women's groups.

Gloria Loring is a certified yoga instructor and creator of a stress reduction CD, Body, Breath and Mind. Gloria is listed in Who's Who in America and Who's Who of American Women. She has been honored with the Lifetime Commitment Award from JDRF, the Founder's Award from the National Disease Research Interchange for her advocacy on behalf those living with chronic disease, and the Woman of Achievement Award from the Miss America Organization, an honor she shares with past recipients Barbara Bush, Roslyn Carter, and Hillary Clinton.
Go To:
Gloria Loring Biography
Gloria Loring in Concert / Music
For Bookings or Appearances, Please Contact:
J. Cast Productions • 2550 Greenvalley Road • Los Angeles, CA 90046-1438
(323) 822-1999

email: JCast@CastProductions.com

Copyright © 2000 - 2015 J. Cast Productions - All rights reserved.