"WHAT WOULD MARY ANN DO?"
Confessions Tour
50th Anniversary of "Gilligan's Island"
starred
DAWN WELLS
R.I.P Dawn - The World Loved You!!
October 18, 1938 - December 30, 2020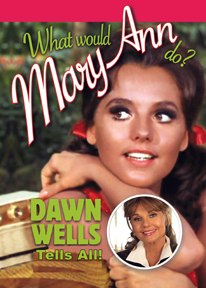 DAWN WELLS TELLS ALL!
An amazing evening of heartwarming and hilarious storytelling by one of the world's beloved actors.

Coinciding with the 50th Anniversary of the premiere of "Gilligan's Island" and her book "What Would Mary Ann Do?" she shares anecdotes of her life and career including being trapped on an Island.

A very funny & candid self-portrait featuring a multi-media presentation filled with vintage family slides, rare clips and hysterical outtakes.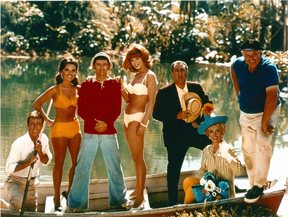 Dawn wraps up the show by taking questions from the audience leaving them with a memorable experience they talk about for months to come.
For More Go To:
Dawn Wells Biography

For Clip Usage / Estate Matters, Please Contact:
J. Cast Productions • Los Angeles, CA
(323) 822-1999

email: JCast@CastProductions.com

Copyright © 2000 - 2023 J. Cast Productions - All rights reserved.